Mud and soil on Carpets - Solution 3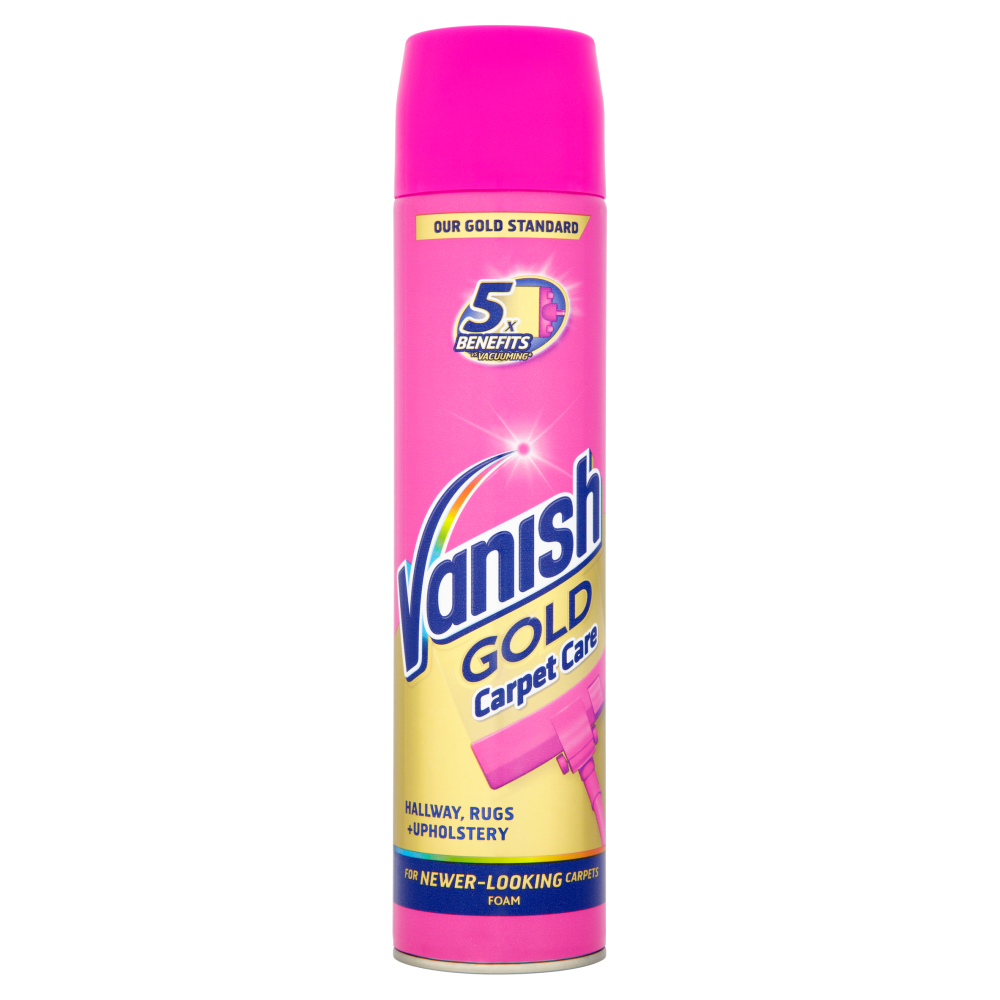 Vanish Gold Carpet Care Foam
Easy high trafic area carpet cleaning!
Vanish Gold Carpet Care Hallway + Rugs Upholstery Foam
Use Vanish Easy Clean to clean high traffic areas in just three easy steps:
1. Dispense: To loosen the ground in dirt and odours, pull the trigger and dispense the foam deep into the carpet.
2. Brush: With the brush, work the foam into the carpet to lift the dirt and odours to the surface.
3. Vacuum: Let the carpet dry and vacuum away.
Did this solve your stain?
Other solutions to solve this stain
Didn't find the solution you were looking for?
Related Articles
Mud and soil can ruin a carpet; when you have a busy house with people coming in and out it's likely at some point that mud and dirt will be trodden into your nice clean carpet. This perennial stain is no problem when you have Vanish's range of carpet cleaning products in the house.